1. Cutting
Cutting is the first process in the production of aluminum alloy doors and windows. The cutting machinery is mainly used to accurately cut the length of the material according to the design requirements. The cutting material size should be controlled within 2mm, otherwise the sealing quality of doors and windows will be difficult to guarantee. Generally speaking, 90 degree cutting should be used for sliding doors and windows; 45 degree cutting should be used for casement doors and windows; other types should be cut according to the assembly method.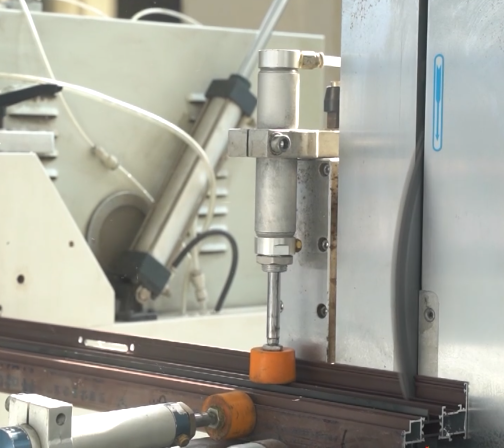 2. Drilling
The frame fan assembly of aluminum alloy doors and windows generally uses screws. Therefore, whether it is the assembly of horizontal and vertical rods or the fixing of accessories, it is necessary to drill holes in the corresponding positions. A small bench drill can be used for the drilling of the profile. Because of the worktable, the accuracy of the drilling position can be effectively ensured; the use of a pistol electric drill is conducive to convenient operation. Before drilling, the elastic line should be positioned on the profile according to the assembly requirements, and the drilling position is required to be accurate and the hole diameter is appropriate. Do not repeatedly change the drilling on the surface of the profile, because once the hole is formed, it is difficult to repair.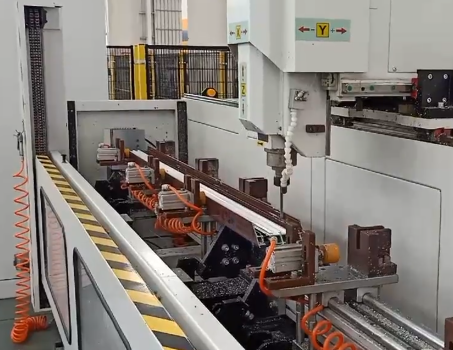 3. Crimping
Connect the profiles with screws according to the requirements of the construction drawings. There are three ways to assemble aluminum alloy doors and windows: 45 degree angle butt, right angle butt and vertical butt. The connection of the horizontal and vertical rods generally adopts special connectors or aluminum angles, and then fixes them with screws, bolts or aluminum rivets.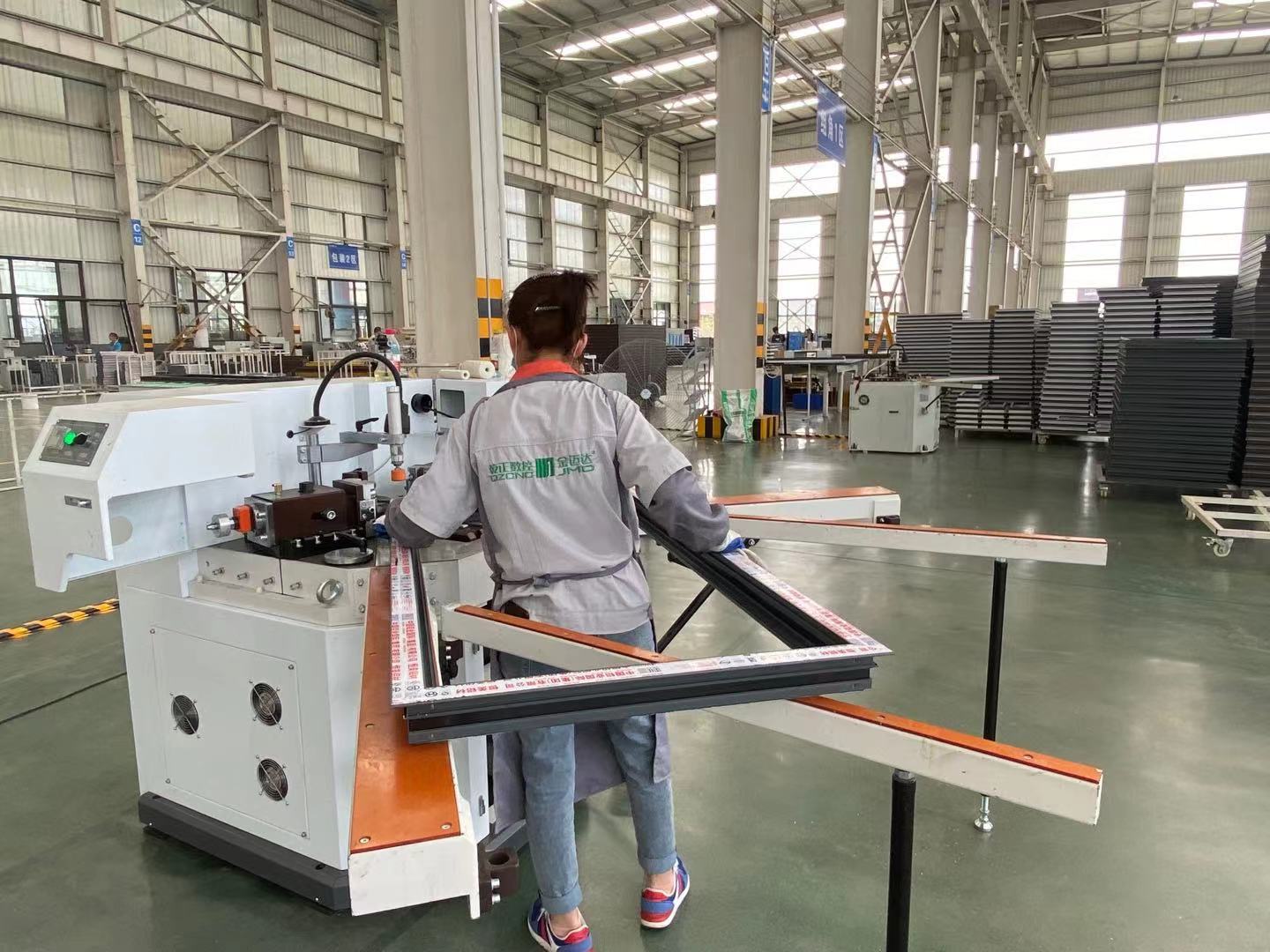 4. Frame assembly
(1) Frame assembly: T connection, installation T connection (gluing), corner assembly, glue injection
(2) Fan frame assembly: corner assembly, glue injection, adhesive strip bonding, buckle repair, water retaining eaves repair, hardware
(3)Final assembly and adjustment: debugging of hardware accessories, decorative buckle cover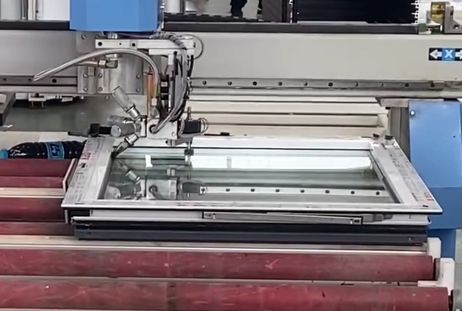 Related Product: Make aluminium windows
Make aluminium windows, Aluminium windows, Aluminum alloy doors and windows, Making aluminium window,