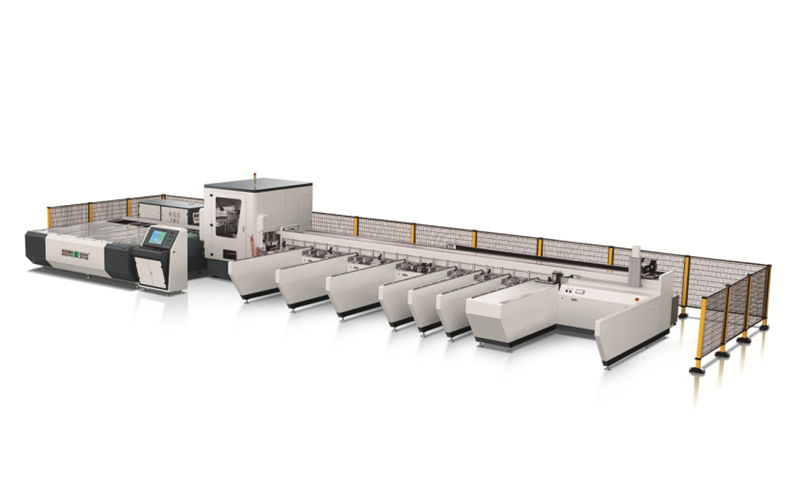 Cutting is the first process of all equipment. The angle, accuracy and perpendicularity of cutting will affect the subsequent production quality of doors and windows. Therefore, cutting is also the most important link in the production of doors and windows. The current thinking of JMD door and window equipment company is to complete the automation of the first process, make the first cutting process to the extreme, and then break through the subsequent processing process.

Each process purchase automation, high efficiency equipment to complete, so as to avoid processing waiting time, single workpiece automation will be a major breakthrough point in the future door and window industry. Common workers can solve the same problems with high efficiency and high efficiency.

At present, our cutting process has 45 degree automatic cutting line for doors and windows. We have experienced eight years of automatic cutting line upgrading and reform. At present, the number of automatic cutting lines in China is more than 60%, and more than 300 terminal customers are using them. The accuracy, stability and efficiency of the equipment have been highly praised by the market.

At present, our company's automatic cutting line has been successfully connected with many software companies, such as German class, chuangying, dute, singer and other mainstream software companies.

There is still a long time to go for automatic production of doors and windows. We will unswervingly make our own choice and strive hard, and one day we will realize our dream.
Related Product: Automatic production
Automatic production, Automatic production machine, Window and doors, CNC cutting machine,