Aluminum profile End Milling Machine is mainly used for End Milling Machine for Aluminium Profile
The End Milling Machine is also suitable for treating step surfaces and end slots.
For the maintenance of aluminum alloy doors and windows equipment:
First of all, aluminum alloy doors and windows in use, open or close when the action should be light, natural push and pull, must not be very hard to push and pull doors and windows, this not only takes effort, but also causes certain damage to the service life of the equipment of windows and doors.
Secondly, we should often use special tools to clean windows and doors, so that windows and doors are not only beautiful, but also not difficult to push and pull because of the dust in the push-pull groove.
There is the attention when cleaning windows and doors, we should use soft cloth to stick some neutral detergent to clean, do not use some acidic and alkaline detergents such as soap or washing powder commonly used at home, the reason is mainly because aluminum alloy windows and doors contain metal elements, strong acids and strong bases have a great corrosive effect on them.
Will make the windows and doors aging prematurely.
In wet weather, you should use a dry rag to dry the damp places of the windows and doors to ensure that the chute is clean and dry. Because the friction of the chute will increase for a long time, you can use less lubricants, such as engine oil, wax oil, etc., lubricate the slots of windows and doors and reduce their friction resistance.
Always check other parts of doors and windows, add lubricating oil regularly and keep dry and clean.
Finally, often check the integration of windows and doors parts, if there is any loosening, it should be tightened in time.
Sealing sliver and glass glue seal play a key role in thermal insulation, should be checked frequently, and should be repaired or replaced in time if it falls off.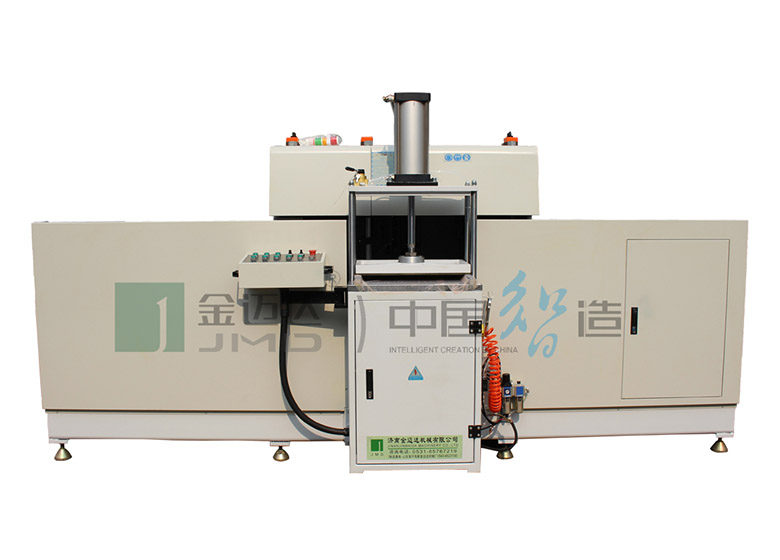 Benefits & Features
1. Six independent cutters (one vertically mounted & 5 horizontally mounted) driven by six motors, easy to adjust
2. Two horizontally mounted cutters can be adjusted within the range of 180°
3. Worktable is fixed and the cutters are movable, achieve high processing precision
4. Worktable width is 500mm, processing several pieces of profiles per cycle, improving the output
5. Guide rail: HIWIN; Cable & electric wires: YiChu; Pneumatic components: AirTAC
Related Product: End Milling Machine
End Milling Machine, End Milling Machine, End Milling Machine for Aluminium Profile, Aluminum profile End Milling Machine,