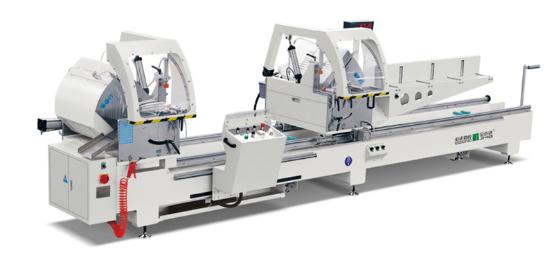 1. The double-head cutting saw is a profile cutting tool used in the production of doors and windows. It is suitable for cutting aluminum and plastic profiles. The transmission and feed of the sawing machine are controlled by a numerical control system. The cutting size has high precision, simple operation, reliable performance, and advanced technology. The cutter adopts cemented carbide circular saw, which has fast cutting speed and high production efficiency. It is an ideal equipment for the mass production of aluminum doors and windows.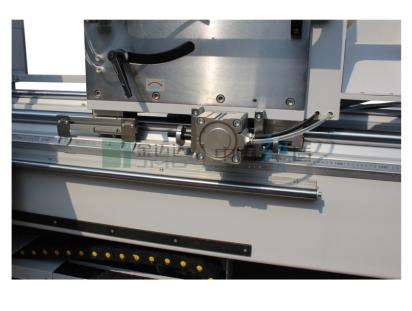 2. The double-head saw is suitable for cutting aluminum doors and windows and aluminum curtain wall profiles. It adopts linear guides with high precision and good stability. It can achieve 45°, 90° angle cutting. The two saw heads can cut at the same time or separately. It is hard The alloy saw blade has high processing precision and high durability. The protective cover automatically opens and closes to make work convenient.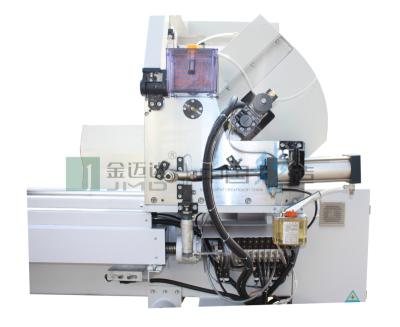 3. The main purpose and scope of application is to adapt to the development of aluminum and plastic doors and windows processing industry, and developed a new model, the machine is simple to operate, reliable performance, advanced technology, easy to maintain, the machine is mainly used for the processing of plastic and aluminum profiles . The tool uses carbide saw blades, which have high cutting speed, high efficiency and high machining accuracy. The two saw heads of this machine can work independently or at the same time. When working at the same time, it can cut the required length and the angle of the two ends of the profile at one time.
Related Product: Aluminium double head cutting saw
Aluminium double head cutting saw, Aluminium cutting machine, Aluminium window machine,