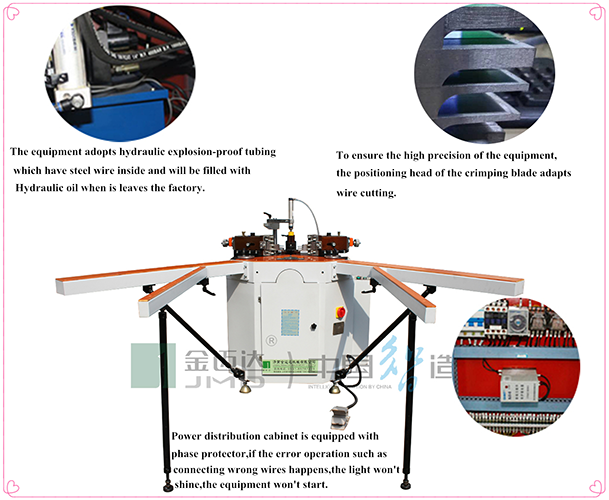 Corner crimping machine is one of crucial machines for making windows. This type has many advantages as follows which may be suitable for you.
1. The max driving force is 7 -8 tons which can crimp thicker and heavier profiles easily.
2. The positioning body、blade seat and base plate are made by ductile casting iron which have high abrasion resistance and good rigidity.
3. The positioning head of the crimping blade adapts wire cutting,the blade seat are equipped by the scale which is convenient to adjust the position of the crimping blade.
4. power distribution cabinet is equipped with phase protector.if the error operation such as connecting wrong wires happens,the light won't shine,the equipment won't start.
5. The equipment adopts hydraulic explosion-proof tubing which have steel wire inside and will be filled with Hydraulic oil when is leaves the factory.
Related Product: Aluminium crimping machine
Aluminium crimping machine, Aluminium corner crimping machine price, Aluminium corner crimper, Aluminium window crimper,